8th Annual Gingerbread House Contest & Display
Sponsored by the Cumberland County Historical Society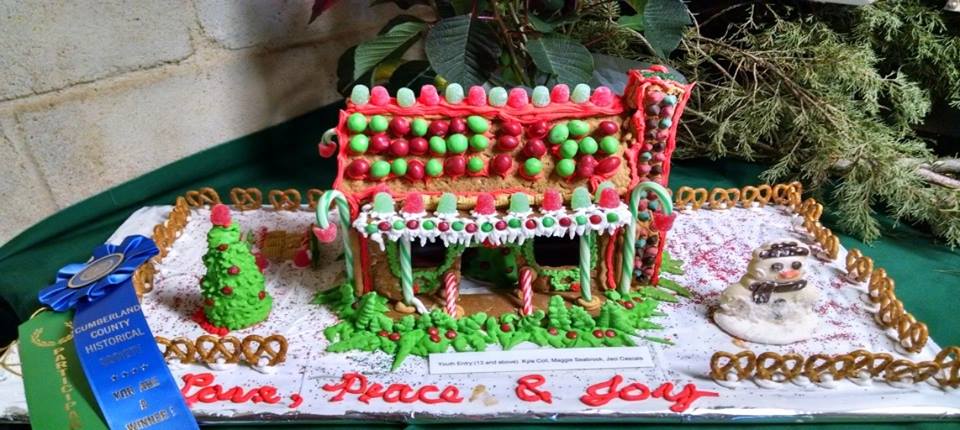 GET INTO THE HOLIDAY SPIRIT!
Now is the time for holiday bakers to think about the creation of a magical gingerbread structure to enter in the annual community Gingerbread House Contest and Display.
Saturday, December 9, 2017
Santa's Workshop in Greenwich
The entire community—kids, families, youth groups, scout troops, schools, 4-H clubs, nursing facilities, senior centers and all organizations—are invited to create a gingerbread structure and participate in the contest. Open to all ages! Fill your bowls with sprinkles, sugar crystals, candies, raisins, chocolate chips and more sweets to decorate your structure.
Deliver your creation to Santa's Workshop, located at 884 Ye Greate Street in Greenwich between the hours of 9 a.m. and Noon on Saturday, December 9th. Judging begins at 1 p.m.
Your creation will be on exhibit for "Christmas in Greenwich" the next day, Sunday, December 10th.
For additional information and details,
call CCHS 856-455-8580 or visit our website at www.cchistsoc.org