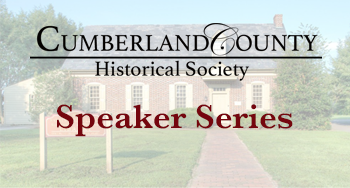 Speaker Series: Dr. James Elton Johnson Author of: Henrietta Crawford: African American Suffragist of South Jersey
April 19, 2020 @ 2:00 pm

-

4:00 pm
Speaker Series
Sunday, March 22nd, 2020 – 2-4pm
Guest Speaker: Dr. James Elton Johnson
Author of: Henrietta Crawford: African American Suffragist of South Jersey
In 1850, it may not have been predictable that Mary Ann Green's nine-member household in the Mannington section of Salem County New Jersey, would be an incubator for Black leadership in the post-Civil War decades. With husband Robert, Mary bore three daughters and four sons.  Among them eight-year old Henrietta developed into a well-known, multidimensional community activist over the last third of the nineteenth century.[i] In addition to pastoring a church, Henrietta was a fervent temperance campaigner as well as a leading voice in women's suffrage and Black education. Centered in Landisville (Vineland), Henrietta Green Crawford's forty years of feminist activism occurred, specifically, within the chronological era of New Jersey history identified by historian Larry Greene as, "Reunion, Reaction, Progress: 1865-1900."
Conceptually, this biographical essay emanates from the socio-political perspective identifying Black feminist thought as a catalytic force in the antebellum as well as the post-Civil War north. Historian Ula Taylor contextualizes Black American feminism as a significant but marginalized pillar of the first wave of the American feminist movement; involving "the abolitionist movement, which culminated with the suffragists' securing passage of the Nineteenth Amendment in 1920."[ii] Succeeded by "the modern civil rights and black power movements…and the post-civil rights era," these three overlapping as well as non-linear phases are "the primary expressions of black feminisms in the Unites States." As such, my presentation will consider Henrietta Crawford's long-forgotten significance in the long trajectory of struggle for human rights by Black New Jerseyans.
[i] George and Mary Green household, 1860 federal census, Mannington, Salem County New Jersey. By 1860, two additional brothers and another sister were enumerated in Henrietta's nuclear family.
[ii] Taylor, Ula, 2010. "Black Feminisms and Human Agency" in No Permanent Waves: Recasting Histories of U.S. Feminism, editor Nancy A. Hewitt (Rutgers University Press, 2010), p. 61.
CUMBERLAND COUNTY HISTORICAL SOCIETY'S SITES TO SEE AND VISIT ALONG YE GREATE STREET IN GREENWICH
·       1730 Gibbon House – This well-preserved townhouse was erected by Nicholas Gibbon, who built his home in the village because it was convenient for his shipping business.  The house is an excellent example of Flemish bond patterned brick work, with red and blue alternating headers and stretchers forming the pattern and a pent-roof. (Hours open: Tuesday through Sunday – 1 to 4 p.m.  Closed January, February and March.)
·       Cumberland County Log Granary – When the granary was built, this part of South Jersey was known as New Sweden.  It is said to be the oldest agricultural building in the United States.  (Same hours as the Gibbon House.)
·       1930 Red Barn Museum – On display are items once used in the homes, farms and industries of Cumberland County.  (Same hours as the Gibbon House.)
·       Warren and Reba Lummis Genealogical & Historical Library – This modern building (1969) was constructed in an authentic colonial style in order to harmonize with the other buildings on Ye Great Street.  The decorative spikes on the slate roof prevent snow or ice from sliding off the roof. Originally built as a bank, the building is now owned by the Society and houses its genealogical library and many documents pertinent to the county's history.  (Hours open: Wednesday – 10 a.m. to 4 p.m.; Saturday and Sunday – 1 to 4 p.m.)
·       1852 John DuBois Maritime Museum – This museum is home to an extraordinary collection of South Jersey Maritime artifacts collected by John DuBois.  Visitors can step back in time and learn of Greenwich's rich maritime history.  It provides a look at the water industry that flourished in the area until the Second World War.  Exhibits include models of oyster boats that once plied the bay.  (Hours open: April through mid-December – Sundays only 1 – 4 p.m.)
·       Alan Ewing Carman Museum of Prehistory in Cumberland County – This museum is home to the Archeological American Indian and Fossil Collection of Alan Ewing Carman.  They were collected over fifty-one years of field work.  (Hours open:  Wednesday, Saturday and Sunday – 1 to 4 p.m.  Closed January, February and March.)
·       1908 Tea Burners' Monument – The monument was erected in 1908 to commemorate the burning of tea in protest of the hated British Tea Tax.  No event in the history of Cumberland County has received such recognition or has been so highly honored as this act on the part of the young patriots whose names are listed on the monument.
OTHER SITES IN CUMBERLAND COUNTY MANAGED BY THE HISTORICAL SOCIETY
Cumberland County Liberty Bell – located in the Cumberland County Courthouse, Broad Street, Bridgeton, New Jersey
Potter's Tavern – located on Broad Street in Bridgeton, New Jersey (Open on July 4th each year.)
Old Stone Church – located in Fairfield Township, Bridgeton, New Jersey
Additional information on front page.