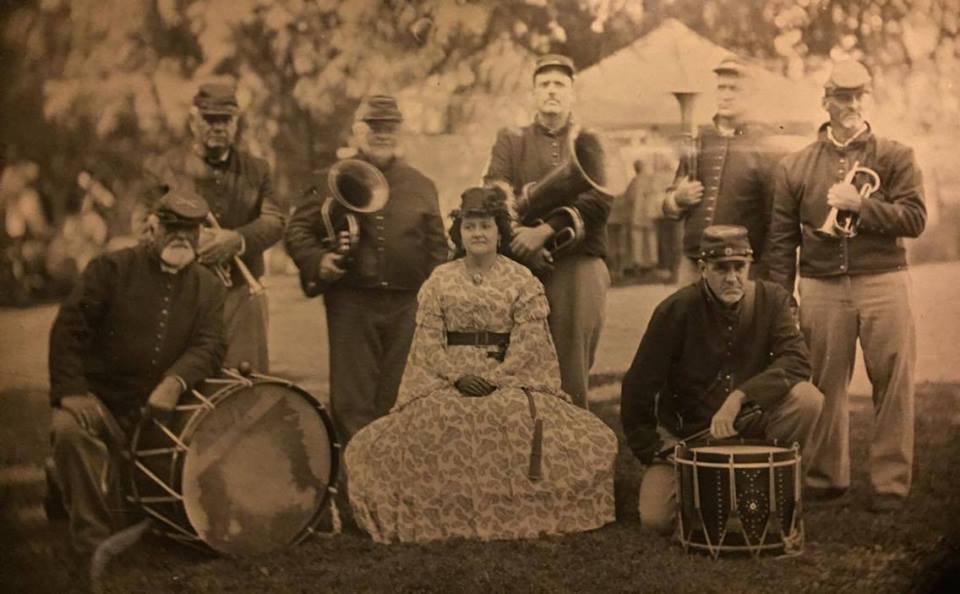 The Fort Delaware Cornet Band performed at the Greenwich Artisans' Faire. While on the grounds, the group had their tintype taken by John Bernaski, wet plate photographer who demonstrated Civil War era wet plate photography using original formulas, equipment and procedures.
Join the Historical Society
If you are a person interested in the preservation of your community's history then we invite you to become a member of the Cumberland County Historical Society. Your membership is valid for one year and fees are tax deductible.
Benefits of membership
Periodic issues of The Cumberland Patriot newsletter
Free admission to all museums
Invitations to all Society events
$2.00 discount to Annual Craft Faire admission
$2.00 discount to Christmas in Greenwich admission
(You must present your membership card to obtain the discounts.)
Membership Fees:
Annual/Individual………………….$20.00
Annual/Couple……………………..$30.00
Annual/Under 18 years of age….$10.00
To become a member, simply print out the online application and send it, along with a check for your annual dues payable to "Cumberland County Historical Society" to:
The Cumberland County Historical Society
PO Box 16,
Greenwich, NJ 08323