Cumberland County Log Granary – 1650
When the granary was built in 1650, this part of South Jersey was known as New Sweden. The out building survives as an example of an early architectural effort in Cumberland County. It is said to be the oldest agricultural building in the United States.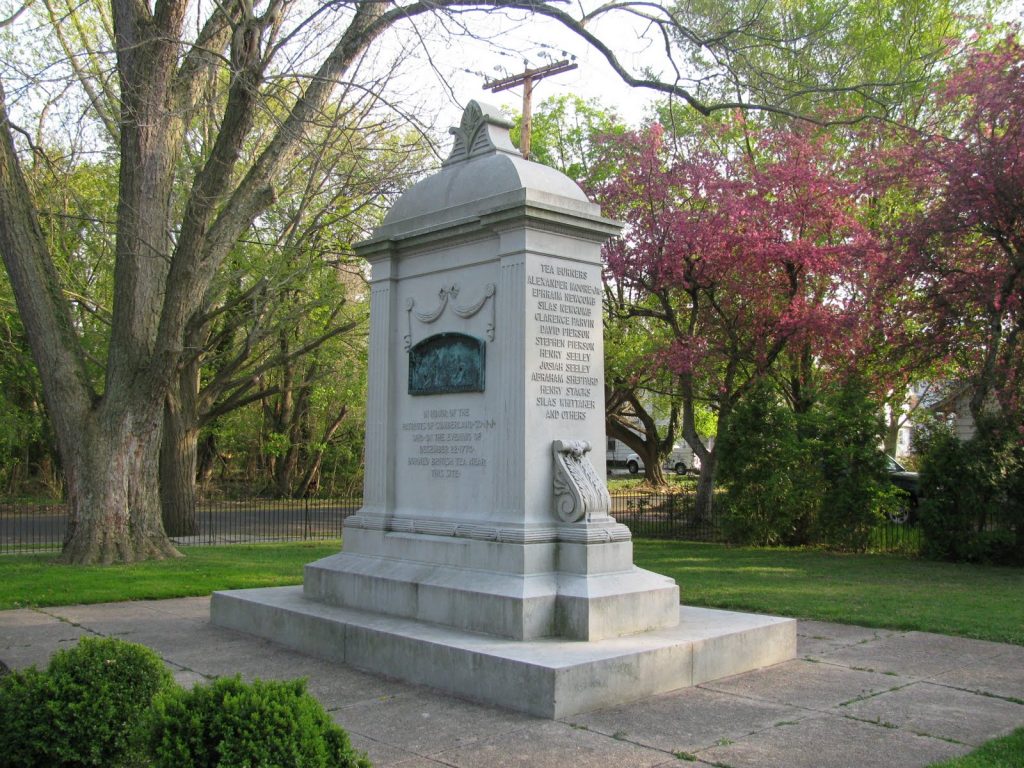 The Teaburners Monument – 1908
Here, on the night of December 22, 1774, was burned a cargo of British tea. The ship "Greyhound" had docked here to avoid the aroused citizenry of Philadelphia. The tea, placed in a storehouse cellar nearby, was removed by a party of patriots of Greenwich, Shiloh, Bridgeton and Fairfield, who disguised themselves.